Go therefore and make disciples of all nations

Missions is something all Christians are called to do. Here in Seattle we partner with Coffee Oasis, Union Gospel Mission, and White Center Food Bank..

Of course, the mission doesn't stop here. Jesus' call to make disciples extended to all nations. So we partner with global organizations for special projects, and short-term mission trips.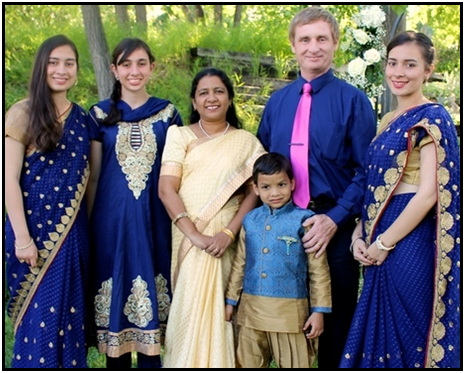 The Davises have worked in Slovenia since 1991, focusing on evangelism, discipleship, and church development. They also established the publishing organization Vrelec (Wellspring), in order to provide foundational materials for evangelism and church development. They presently assist three churched (in Maribor, Nuskova, Murska Sobota) in areas of Bible teaching and leadership training.
The Landis's have been serving the people of Japan since 1981. However, since 2015 they have been evangelizing and discipling in cooperation with the local TEAM related church in Karuizawa, Nagano. Georgie teaches a weekly Bible study in their home, that often times included non-believers. Ray also teaches a home Bible Study and also includes non-believers. They also make sure to keep Karuizawa Union Church stocked with evangelistic literature for the 10,000 visitors annually.
Christy Murphy is helping in the United Kingdom and Western Europe. She works to teach English to refugees from the Middle East who have fled war and are trying to start a new life and migrants who are lost in their new environment and open to considering foundational questions of faith. The challenges of her ministry are teaching English effectively so that the students can connect with their environment, find good work, and feel at home, effectively sharing God's love with them, and encouraging locals to befriend the newcomers and extend God's hand of love to them.
The Eyestone's are serving in the Philippines helping administratively and in mobilizing Filipinos for missions. Biblical Christianity is growing rapidly in the Philippines, and many evangelical churches are starting to embrace their part in obeying the Great Commission. Their passion is to mobilize Filipinos for cross-cultural disciple-making, among foreign students who have come to their neighborhoods.
The Martinez family sere in Papua New Guinea as tribal church planters, and are working among a tribe where there is already a small church. However, the believers are very young in their faith. They have finished learning the tribal culture and language, so their main roles are now to disciple the believer there until there is a maturing, replicating and self-sustaining tribal church with the Bible translated into the people's heart language. As well as translating the Bible into the various spoken dialects.
The Wiig's are helping in India to equip God's people to disciple unreached people groups, empowering them to plant the body of Christ, and caring for orphans, widows, and destitute. Their passion has been to train and send out grass root workers. Many graduates of out program remain in their organization, planting churched in the most unreached areas. They primarily focus on unreached people groups in central India. They also have established an orphanage and a high school. Paul grew up in India as his parents ministered there for 50 years.
Serve the Kingdom by donating .
WHO IS A MISSIONARY? EVERYONE OF US.
Jesus said to His disciples: "Go and make disciples." Missions is something all Christians are called to do. As we are going, we are to make disciples, in every walk of life. Our desire at Grace is that each individual would prayerfully consider what God is calling them to do here in Seattle. We currently have partnerships with local organizations but of course, the mission doesn't stop here. Jesus' call to make disciples extended to all nations. We also partner with global organizations who connect our church to the world through financial support, special projects, and short-term mission trips.
Encourage our active missionaries
Write and encouragement, question, or prayer and we'll connect you via email.